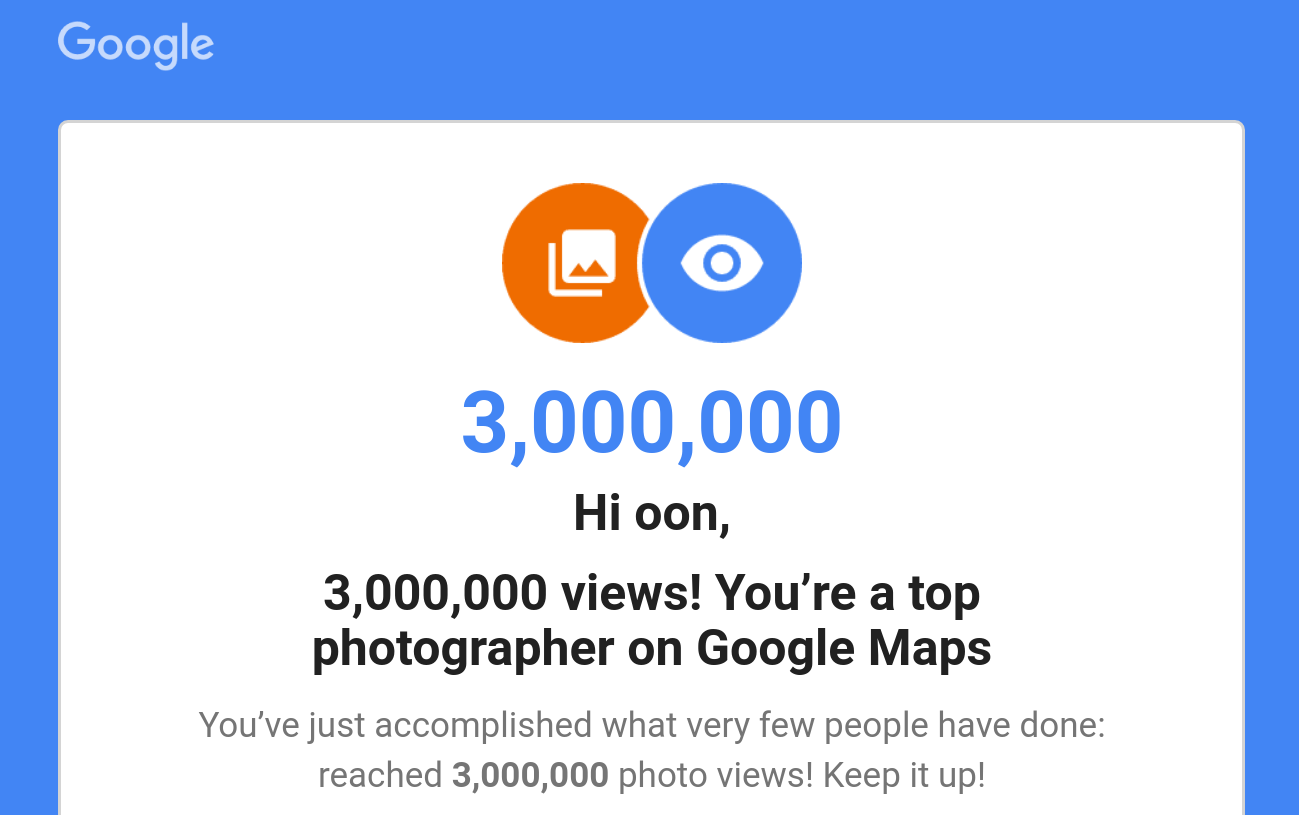 Until I got that email from Google Maps, I have submitted 324 photos to Google Maps, from a total of 2,833 contributions, level 7 on program Google Local Guides.
Follow me on Google Maps https://maps.app.goo.gl/prmGMtbD1AMGZ94T6
You might be thinking that the most popular photo that I submitted to Google Maps is beautiful scenery? NOPE.
Here are my top 3 of most views photos.

Let's help people by showing information one photo at a time because a picture is worth a thousand words. 😂
---