(re-)Starting Career as an Educator at Dicoding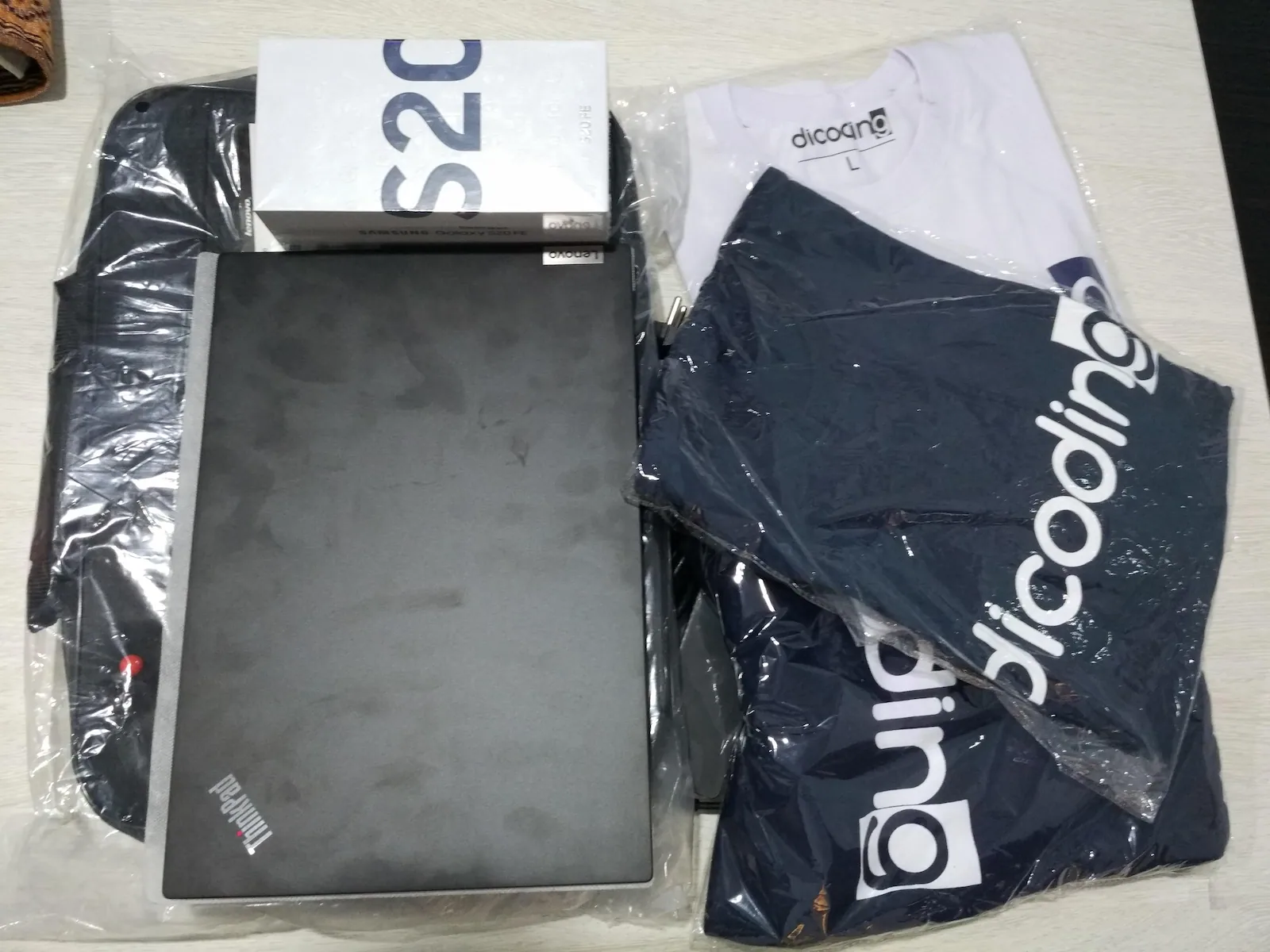 It has always been my ambition to become an educator. I have mentioned it on the 'About' page of this blog.
After engaging in a lengthy discussion with mas Narenda 1, the CEO of Dicoding, I have decided to restart my career as an Educator. One of my goals is quite simple: I aim to bring more significant impact, especially considering that Dicoding has hundreds of thousands of students.
One thing that amazed me on my first day at the office, also referred to Dicoding Space 2, was the luxury of the started kit provided to Dicoding employees. You can observe it in the picture. (note: few months later, there were also upgrades for the devices 😂)
Returning to Bandung after years of being away is also a joyful experience for me. I had left Bandung after graduating from my first job after college.